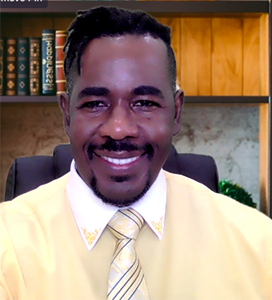 Dr. Andrew Hunte
Head, School of Humanities and Education
Welcome and congratulations as you embark on your journey here at UWI FIC at the School of Humanities and Education (SoHE). As we introduce you to valuable lessons that will impact your academic, social and mental development, may you be empowered to become game changers, critical thinkers, problem solvers, innovators and scholars that will make an indelible impact on Antigua and Barbuda, OECS territories and by extension the development of the entire Caribbean.
Regionally, as we embark into the global intellectual landscape during the 4th Industrial Revolution, we admonish you to go beyond acquiring knowledge here in your programme. We challenge you to use this knowledge efficiently to create new ideas, foster intellectual technological innovations that enables our region to be considered an oasis of world class innovation, novel technological advancement, world-renowned scholarly work and noteworthy contributions to sustainable economic and intellectual development. We do hope you receive and accept this challenge!
During the previous academic year, the global pandemic provided a catalyst for the transformation of our academic programmes into new advanced technological pedagogy and learning experiences. At SoHE, we will continue to autograph our work with excellence so that you, our students, can experience creative, groundbreaking, technologically apt learning that propels you to creatively go beyond your expectations and achieve world-class scholarships. On behalf of the academic and administrative staff of SoHE, welcome and continue autographing your work with excellence for this academic year.
Remember "I AM, I CAN, I WILL ... Look out World WATCH ME"
Programmes
A degree from the School of Business and Management opens up a wide range of career paths in diverse industries.